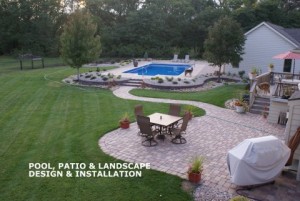 Let RAYS be your landscape source at your home or office. Working with you to update and maintain the face of your property through renovation or a fresh new look is one of our specialties.
Helpful ideas, plans and attention to your budget are all things that come free when you work with us. Retaining walls, ponds, hard surface borders, wide-variety of rock, aggregate cover and mulch are all available possibilities.
In addition to landscaping, mulching, shrubbery shaping and tree trimming, pruning and treatments, we also offer lawn care, power raking, gutter cleaning, roto-tilling and snow removal.
Depend on RAYS to make your landscape what you want it to be. Contact us today!
"RAYS has great customer service. They work with us and understand our wants, as well as providing ideas to enhance our landscaping. They help us get what we want and stay within budget by providing options for us to consider."