Make Your Lawn What You Want It To Be
We pride ourselves in providing a truly professional service. We follow a strict weekly schedule. Our employees are uniformed and trained in the most up-to-date methods of professional lawn cutting. We bag all grass clippings and haul them away after each service. The direction of cut is altered if possible weekly. A professionally sharpened blade is installed on each mower each day ensuring a finished look. Unique within our industry, we size the equipment used on your lawn to the size of your lawn. Hand mowers are used on most residential properties, mid-size mowers on larger properties and riding equipment on commercial, industrial and large acreage residential properties.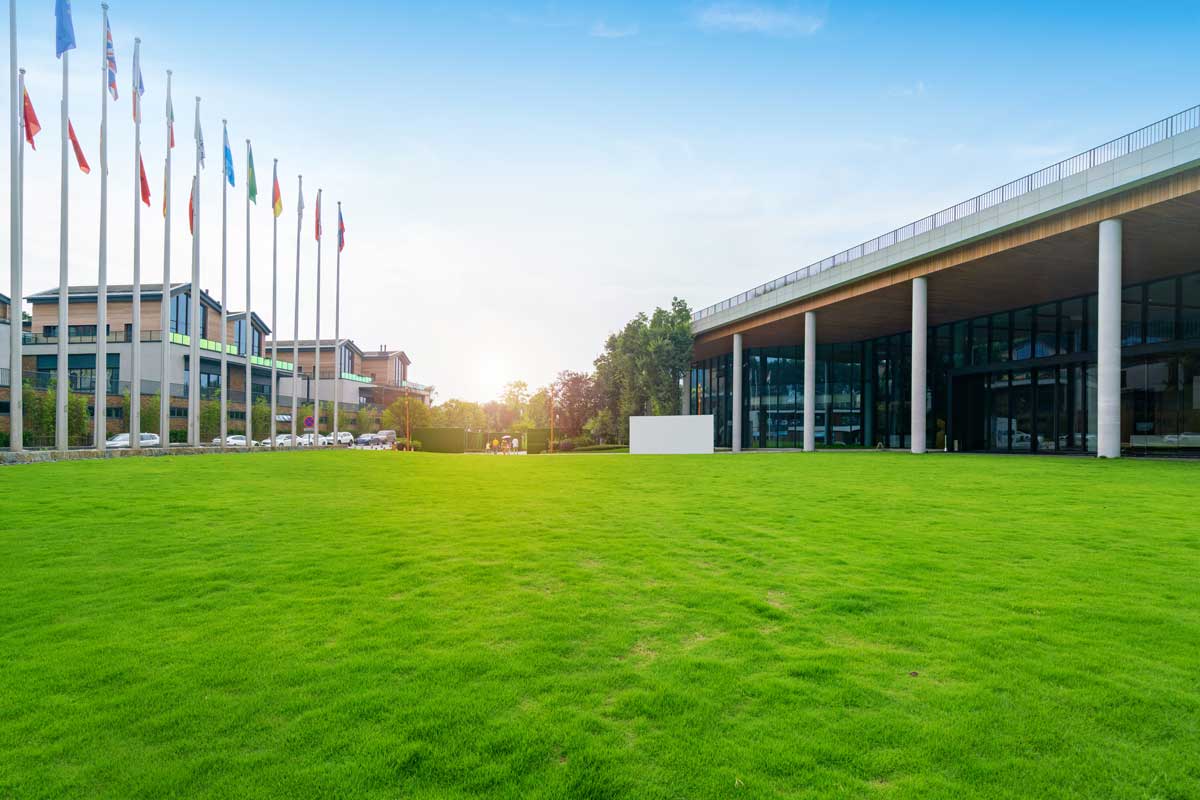 Make a Good First Impression
Trust RAYS to bring your commercial property's lawn to its full potential. With our professional services, we ensure your commercial landscape represents your business in the best light. We offer specialized touches, including changing the direction of cut and meticulous debris removal from your paved surfaces, to create an exceptional outdoor environment that leaves a lasting impression.
When you choose RAYS, you're not only investing in top-notch lawn care but also becoming a part of a rich history rooted in hard work, integrity, and customer satisfaction. Contact us today for the utmost reliable expert care your lawn deserves because, as Ray once said, "RAYS was the best."