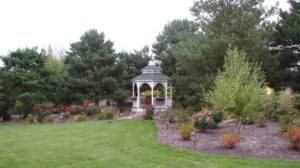 Making your lawn look good is what we do best. You and your lawn will grow to expect our professionalism. Sharp and ready, we arrive on your turf weekly with right-sized equipment and a treatment plan just for your lush, green and healthy lawn.
Depend on RAYS to make your lawn (residential or commercial) what you want it to be. Changing the direction of cut and removing debris from your paved surfaces are a few of the special touches we are known for.
In addition to mowing, edging, treating, aerating and renovating your lawn, we also offer power raking, gutter cleaning, roto-tilling and snow removal.
Keep your yard and wallet looking green with RAYS. Contact us today!
"When I first shopped for a lawn service several years ago, RAYS pricing was competitive and they'd been around awhile, so I didn't have to worry about them going away anytime soon. I've been pleased with their service ever since."