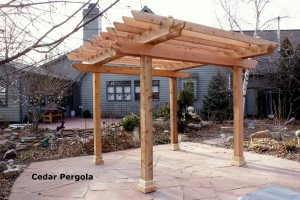 Depend on RAYS to make your lawn what you want it to be. We deliver the quality workmanship and high standards you've grown to expect with an honest, down-to-earth approach that keeps your yard and wallet looking green.
RAYS keeps the work ethic of being a mid-west family-owned business at its roots. You and your yard are treated with the utmost reliable, expert care. Look to RAYS as your source for a good-looking lawn.
In addition to lawn care, we also offer power raking, gutter cleaning, roto-tilling and snow removal.
Make RAYS your lawn source. Contact us today!
"We started with RAYS a few years ago. They do a good job and take care of concerns I have. They know my yard and how to help me care for it."